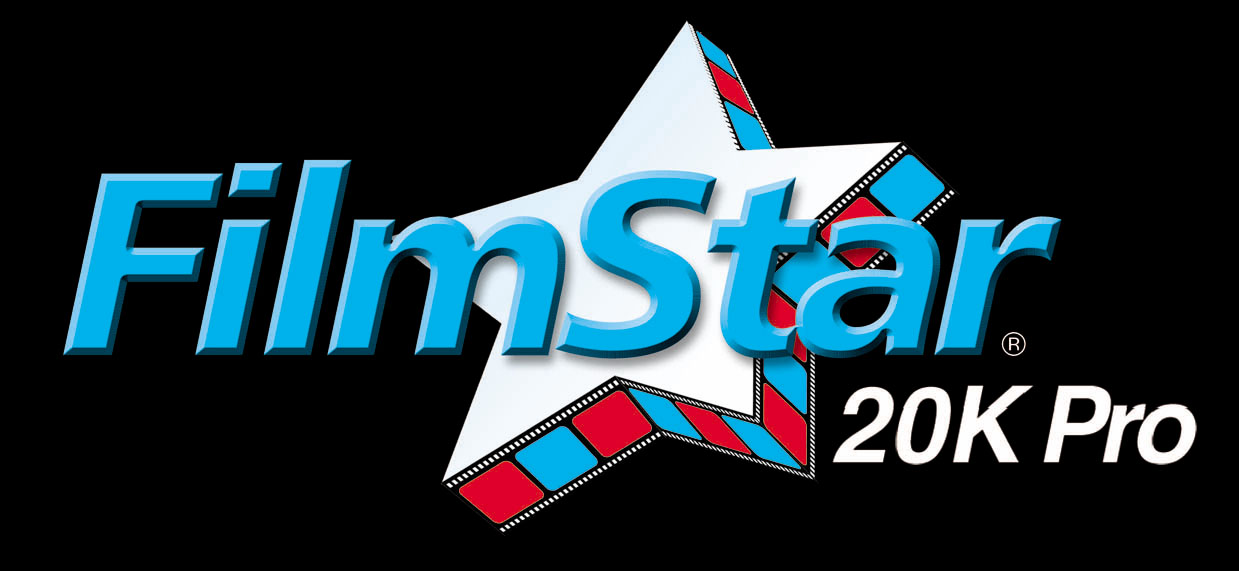 SCAN -
35mm Color/B&W Neg.
35mm Full Frame Pro.
35mm Positives
35mm 4/8 perf stills (all formats)
IMAGE -
1.5 MegaPixels at 20,000 F/H (1K x 1.5K)
6 MegaPixels at 10,000 F/H (2K x 3K)
24 MegaPixels at 2,500 F/H (4K x 6K)
OUTPUT -
Customized DVDs, BLU-RAYs, Prints, Index Sheets, & Archival Uploads from File Formats JPG, BMP, TIF, and RAW
DELIVER -
Quality Digital Products at an Affordable Price
FilmStar 20K Pro Data Sheet FilmStar 20K Pro Specs.
Prescan Camera Screen Shot Main Camera Screen Shot Product Server Screen Shot
The FilmStar 20K Pro is the industry's first multi-format, high speed spliced or long roll film scanner capable of scanning amateur, professional, and government archive film formats. 35mm film formats are automatically detected and converted to digital JPG, BMP, TIF or RAW file formats used to generate quality digital products for your customers. At speeds up to 20,000 Frames/Hour for 1.5 MegaPixel files, 10,000 Frames/Hour for 6 MegaPixel files, and 2,500 Frames/Hour for 24 MegaPixel Files, the FilmStar 20K Pro stands alone to become the industry standard for amateur, professional, and government archive film digitization. Running in concert with the FilmStar 20K Pro is our FSProduct server which automatically converts the scanned images into proper output format, bringing beautifully authored DVD, BLU-RAY, NET, and PRINT products to your customers.
Film Scanners FilmStar 4K UHD FilmStar 20K Pro Company News Support Contact